Welcome

District Map

Campaign News

Endorsements

Campaign Issues

Resume

Accomplishments

Volunteering

Contributions

Contact Us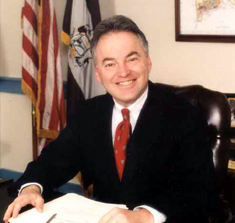 Professional Accomplishments
Open Space/Environmental Preservation
Jim has:


Co-chaired a task force establishing a $100 million-dollar county open space program.
Fought to ensure state protection of the 35-mile Unami Watershed located in Bucks, Lehigh, and Montgomery Counties.
Established joint regional zoning planning for the following municipalities located in the Upper Perkiomen Valley (northern Montgomery County): Marlborough and Upper Hanover Townships; East Greenville, Green Lane, Pennsburg, and Red Hill Boroughs.
Led the "Voyage of Rediscovery" of the Schuylkill River Greenway.
Co-founded the Montgomery County Lands Trust.
Led a township, county, and state effort to remove 800,000 abandoned tires from a local dump.
Sponsored an increase of $600,000 in county funds to preserve farms in Montgomery County.



Health and Human Services
Jim has:


Increased funding for county health programs to fight infant mortality.
Sponsored a countywide Healthy Baby Conference.
Sponsored funding for the Lansdale Community Health Service Center.
Initiated a successful state effort to increase funding for developmentally disabled adults living at home without services.
Established a county respite program providing short-term respite care at county facilities (to help older caregivers with disabled family members living at home).




Public Safety
Jim has:


Initiated a countywide free gun trigger-lock safety program.
Increased staffing for the 911 Emergency Center.
Sponsored expansion of the Fire Training Academy.



Civic
Jim has:


Established a program to honor Korean War Veterans in the public schools of Montgomery County.
Authored regulations requiring golf courses participating in the Act 515 Open Space Program to ban discrimination based on gender, religion, or ethnicity by private or public clubs.



Revitalization
Jim has:


Sponsored a county revitalization program to rebuild older towns and boroughs in Montgomery County.